When it comes to transport, people tend to have access to many different options that they can choose from. One of the most popular choices tends to be between using a private chauffeur or a taxi service. Both services will get you from A to B, however it's important to realise that there are many advantages to using a private chauffeur service. Here we take a look at why using a private chauffeur over a taxi service is a great choice; from the luxury and convenience to the personalised service and professionalism that you will get, we take a further look into the reasons that make a private chauffeur the preferred option for many users.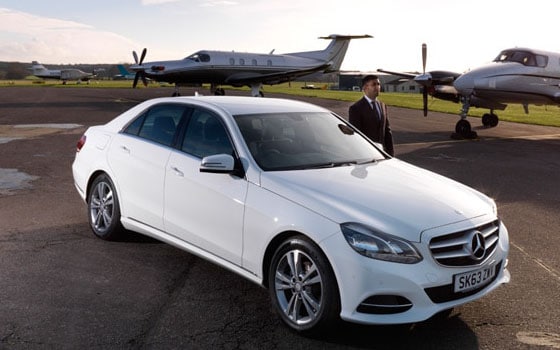 Why Use a Private Chauffeur Over a Taxi Service: Unparalleled Luxury
True Luxury
When you choose a private chauffeur over a taxi service, you open yourself up to a world of true luxury. You will be picked up in a sleek, high-end vehicle and driven by a professional chauffeur. The feeling of stepping into a luxurious car, complete with leather seats, lighting and advanced entertainment systems, is just unmatched. Private chauffeur services are designed to provide a truly lavish experience, catering to the comfort and satisfaction of their clients.
Style
Beyond the physical comfort, hiring a private chauffeur makes a bold statement of style. Arriving at your destination in a chauffeur-driven vehicle provides elegance and sophistication. Whether you're attending a business meeting, a special event, or simply exploring a new city, travelling with a private chauffeur instantly elevates your image. It's an expression of your taste and the importance you place on exceptional service.
Why Use a Private Chauffeur Over a Taxi Service: Convenience
Door-to-Door Service
One of the advantages of private chauffeurs is that they provide the convenience of a door-to-door service. Taxi services may require you to walk to or meet at a designated pickup point; however, a private chauffeur will pick you up and drop you off exactly at your required location. Whether it's your home, office, or a specific place, you can count on the convenience of a private chauffeur bringing the luxury experience directly to you.
Flexibility
Another benefit of using a private chauffeur service is its flexibility in terms of scheduling. With a taxi service, you may have to wait for an available car or face the uncertainty of their availability during peak hours. However, a private chauffeur is at your service, ready to accommodate your schedule. Whether you need a lift back home early in the morning or late at night, a private chauffeur will always be there, making sure that you arrive at your destination on time, every time.
Why Use a Private Chauffeur Over a Taxi Service: Personalised Service
Tailored Experience
Private chauffeur services are renowned for providing a personalised and tailored experience to their clients. From the moment you book your ride, you can communicate your specific requirements and preferences. Whether it's a preferred route, temperature settings, or even the choice of music, a private chauffeur will go above and beyond to ensure your comfort and satisfaction. It's this attention to detail that sets private chauffeur services apart, making them an excellent choice for those who value a customised experience.
Attention to Detail
Private chauffeurs are experts at considering all of your needs and providing a top-quality service. They excel in paying attention to even the smallest details; whether it's remembering your favourite route or suggesting local attractions during your journey, private chauffeurs will always go the extra mile to ensure a memorable experience.
Professionalism
Private chauffeurs are trained professionals, they will have been taught to be courteous and will understand the importance of providing both a comfortable and respectful environment for their clients. This also includes their professionalism and welcoming behaviour, they will create a pleasant atmosphere throughout the journey, so that you can relax and enjoy the ride.
Assistance
Private chauffeurs will provide exclusive assistance tailored to your requirements. Whether you need help with carrying luggage, arranging multiple stops, or providing additional services, such as airport meet-and-greet or concierge services, private chauffeurs will be dedicated to meeting your individual needs.
Privacy and Confidentiality
When you choose a private chauffeur, you benefit from the privacy and confidentiality that taxi services often lack. Private chauffeurs will prioritise the confidentiality of their client's information as well as ensure that your conversations and personal matters remain private. This level of discretion is great for business professionals or individuals who value privacy.
When it comes to hiring a private chauffeur, it will provide you with a level of personalised service that matches traditional taxi services. From customised preferences to attention to detail, professionalism, exclusive assistance, and privacy, private chauffeurs are committed to delivering an unparalleled experience tailored to your individual needs and preferences. For more information, get in touch with the team at XLNC Cars today.